I wanted to share with you my perfume collection!
Here's how I have it displayed in my bathroom. There are a few missing because I probably have them in my purse because they're perfect travel size.
Calvin Klein: BE - I have the dupe, but the original one is on my wish list for Mother's Day.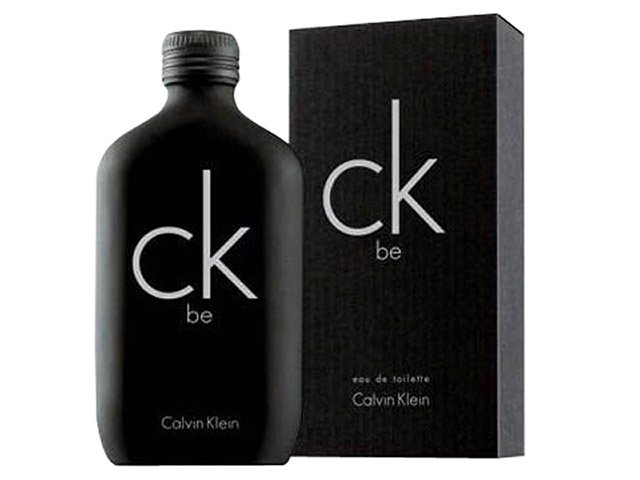 Top notes: bergamot, juniper berry, mandarin, mint and lavender
mid notes: light spices, magnolia, white peach
end notes: opoponax, tonka bean
This is my first favorite perfume since I was 14 years old. Ever since high school, when I smelled it on some girls I've wanted it and I actually had the original one. I don't know why I didn't bring it to Argentina. My best friend from High School gifted it to me for my 15 year old birthday and she'd bought it at the duty free on her way back from England, which was her gift from her parents for her 15th birthday. I bought the dupe one time at Bed, Bath and Beyond but I don't think it smells exactly the same.
Narciso Rodriguez
Notes of rose petals, iris, and hints of amber.
Musk, Iris Powder, Rose Petals, Benzoin Balm.
I love this perfume! Probably my absolute favorite asd of now. And I am surprised it doesn't have a citrus fruit, or maybe it does? Because you'll see the pattern of what I like in fragrances. This one was a gift from my hubby for Christmas a few years back.
Tocca - Florence
Notes:
Italian Bergamot, Grapefruit Leaves, Green Pear, Apple, Ivory Gardenia, Crushed Violet Petals, Jasmine, Tuberose, Blue Iris, Blonde Wood, White Musk.
Like this one a lot! Gift from my mother in law just because :)
Versace - Yellow diamond
Notes:
Citron from Diamante, Pear Sorbet, Neroli, Bergamot, Nymphea, Freesia, Orange Blossom, Mimosa, Amber Wood, Palo Santo, Musk.
More citrus and musk as I love. Gift from my mother in law for last Christmas.
Paris Hilton - Can Can (travel size)
The fragrance is floral-fruity, oriental. It opens with clementine blossom, black currant and nectarine. Middle notes of wild orchid and orange blossom, while the base brings soft musk, amber and precious woods.
Paris Hilton - Paris Hilton (travel size)
Top notes of apple, orange and melon. The heart is opulent, floral, sweet and pure, created of jasmine, freesia, lily, tuberose, mimose and lily of the valley. The base leaves a sweet tone of ylang-ylang, milky-powdery and intensive sandalwood, musk and oakmoss.
Both Paris Hilton were passed down by my sis in law.
Agatha Ruiz de la Prada - Love love love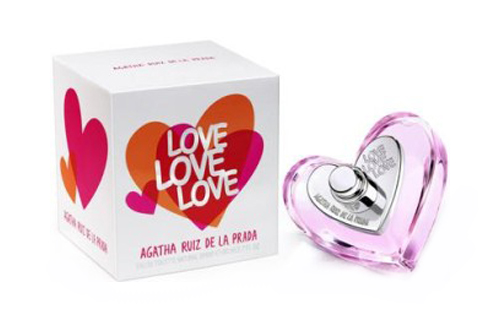 Top notes: citrus, exotic fruits, mango and lychee. Heart: floral notes, raspberry and lipstick accord. Base: patchouli, musk and woody notes.
My hubby chose this one for me in Argentina.
Rose de Kosiuko
Notes: fruity: currant and freesias, heart notes of jasmine, rose, peony and violet and back notes of wood and musk.
Caro Cuore- Fiore
Floral
Exit tones: apple and ozone (?)
Heart: roses and jasmine
Back notes: Patchouli y vanilla
Another purchase from my last Argentina trip.
Paula Cahen D'anvers - Alma
Floral
Exit: peach and bergamot
heart: orchy, tuberous, sandalwood.
Back notes: Vanilla y amber
Another purchase from my last Argentina trip.

Millanel - Brisas
Fruity tones: peach, plum, jasmine, violet, orange blossom. Gift from my mama.
Gino Bogani- Chic to Cheek
Peach, red apple, quince, cedar, musk.
Another purchase from my last Argentina trip.
Ciel
Notes: lilacs, jasmines, green notes; freesias, Fleur de Lis; musk and patchouli.
Gift from my mama.

Jennifer Lopez - Live
Scent of oranges and pineapples, blended with sweet red currants and a hint of freshly picked peonies. The scent closes with the feminine aroma of sandalwood.
I think this was passed down by my mom in law.
Cacharel - Anais Anais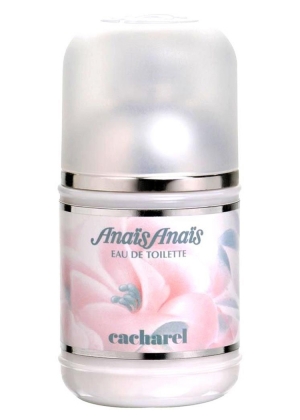 "Transparent orange blossom with heady hyacinth open the composition. The intensive floral heart blends sweet rose, delicate white lily and magical jasmine. The base is composed of comforting amber, warm sandalwood with a tender touch of mysterious incense."
Gift by my friend Julie.
Mother's day wish list:
Agatha Ruiz de la Prada: Love Forever Love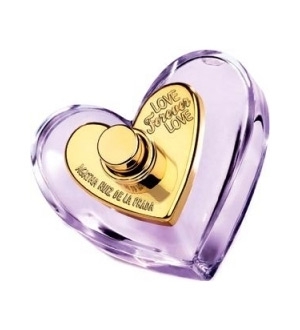 Top notes: citrus, exotic fruits, mango and lychee. Heart: floral notes, raspberry and lipstick accord. Base: patchouli, musk and woody notes.
Love Diamonds Love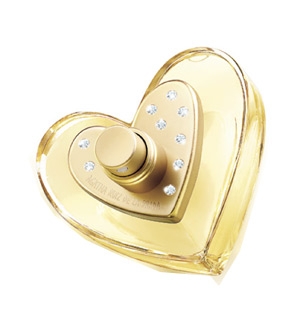 It opens with sparkling notes of champagne, bergamot, lemon, raspberry and pear. The heart includes a bouquet of rose, peony and orange blossom. The base is oriental, with accords of patchouli, amber and benzoin.


Just discovered!
Florever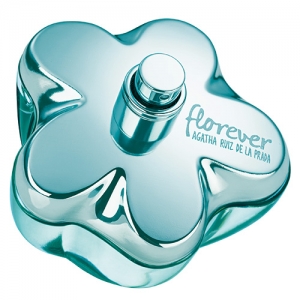 The composition begins with a crisp mix of yuzu and tea accords. Its fresh floral heart contains notes of ginger, pink pepper, magnolia and wildflowers. Cedar, musk, amber and hinoki wood end up in the base.
Sexy Florever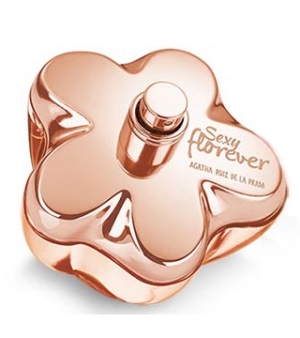 The composition is a bright citrusy floral, created in collaboration with the Puig company. It opens with accords of grapefruit, gardenia leaf and peach. Its floral heart is composed of jasmine, rose, peony and frangipani notes. Cedar, benzoin, vanilla and amber form the warm base of the perfume.