This shop has been compensated by Collective Bias, Inc. and its advertiser. All opinions are mine alone. #RegisteringForBaby #CollectiveBias
Click on the picture to shop the products!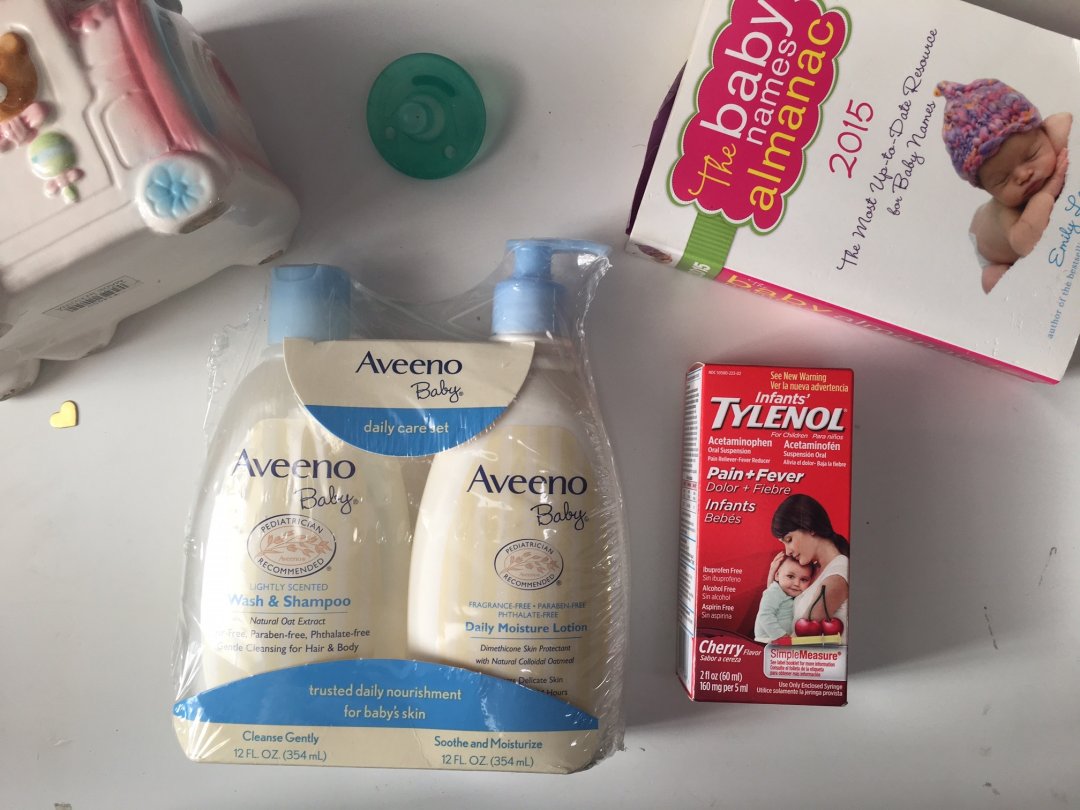 Well here are some exciting news I have for you all!!! We're pregnant with baby number 3!
As you may know I have 2 boys, William, who's 4 and Wesley, who's 15 months. This pregnancy came a bit as a surprise, because I didn't think I'd get pregnant this soon after Wes. But we're so excited! I am hoping for a girl but early ultrasounds show what could be a boy! So when it comes to creating a registry (I know, I know, I start early for fun) I am adding both genders for now. If you're expecting, don't wait any longer to start your registry at Target! It's so much fun!

Target is an amazing (or the best!) place to start a baby registry because it's super convenient for shoppers. They can easily find a store close to them or buy online, and also, most Target shoppers have the Red card which gives you 5% off your entire purchase and free shipping!

I buy diapers and wipes every time, I get them shipped to my door for free and I save 5% as well! When I researched the most inexpensive place to get diapers and wipes, Target came on top.

So when I have to do a registry I don't hesitate but to do it at Target.

Question is... what to get for baby #3? It would seem that with 2 boys or two kids, or even more, we should have pretty much everything we need for the arrival of a little one. I mean, we learned the hard way what are must haves and which items we really don't need for our babies. We probably got a wipes warmer, did you use it? I have one! I like it but most times I end up changing my boy in different places and don't use the wipes warmer. A bottle warmer, for example, I breastfed and hardly used bottles, but for pumping mamas or mamas that use formula, it might come in handy.
This time around, I'm gonna add things that I want and things that I need to replace. For example, our humidifier and our white noise machine broke this last few months so we need replacements. The white noise machine proved to be a really good item and I'd definitely put it on our must-have-items. White noise helped our babies sleep and some have a projector with images that keep them entertained and provide a bit of a night light.

I love starting the registry online because I can add things here and there on my down time and anytime I think of something it goes on the registry! Target makes it super easy.


Must haves for baby number #3 (or #1)

Diapers and wipes are a no brainer, and like I said, Target has the best price for the quality. We use the Target brand Up and Up and we've never had a leak!

Pacifiers
Some parents choose not to introduce the pacifier as soon as the baby is born and some nurses recommend not to because of nipple confussion but let me tell you, my oldest loved to nurse for hours for comfort and in the times where I couldn't take the pain any longer the paci was a friend! And it works like magic, I'd put it on him and bam! He was fast asleep. My second boy never took the paci and sleeping took a bit longer but we figured it out.
My favorite pacifiers are these ones:

They're not only adorable but Will loved to play with the stuffed animal. It served as a lovey and paci at the same time.

Swaddling blankets
You'll hear over and over again how swaddling is so effective to out a baby to sleep. Since both my boys broke out of the blanket every night, this time I am trying this ones with a zipper. I've heard great reviews about them!
A practical diaper bag
With two little boys and a newborn, this time around I want to get a diaper bag that is also a backpack so I can have my hands free. This would have been a good idea for baby number 1 as well!
A white noise/projector machine

Baby Skin Care
I love a nice baby lotion and a tear free shampoo for my littles. I usually chose Aveeno because it's pediatrician recommended and good for all skin types. The
Aveeno® Baby Daily Moisture Regimen Pack is perfect!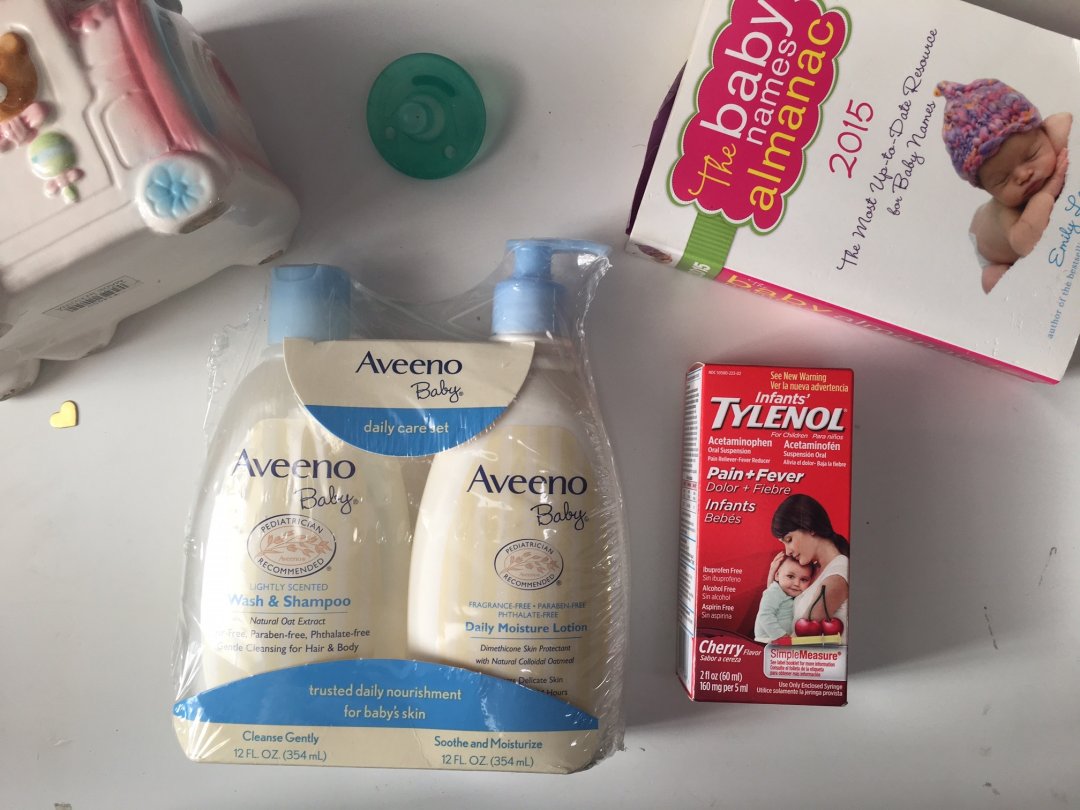 Infant's TYLENOL®
Although you should always consult a Doctor before giving your baby any medication, it's good to have Infants TYLENOL
®
handy in case they break a fever.
Wants
One of the things I definitely want or NEED this time is a hand held vacuum to make spot cleaning convenient and on the spot.
I added this one to my registry.
There are a few more things I'll be adding to the registry and perhaps some are not needs, but I'll make sure to keep you updated!
What are your registry must haves? Do you love to shop at Target as much as I do?